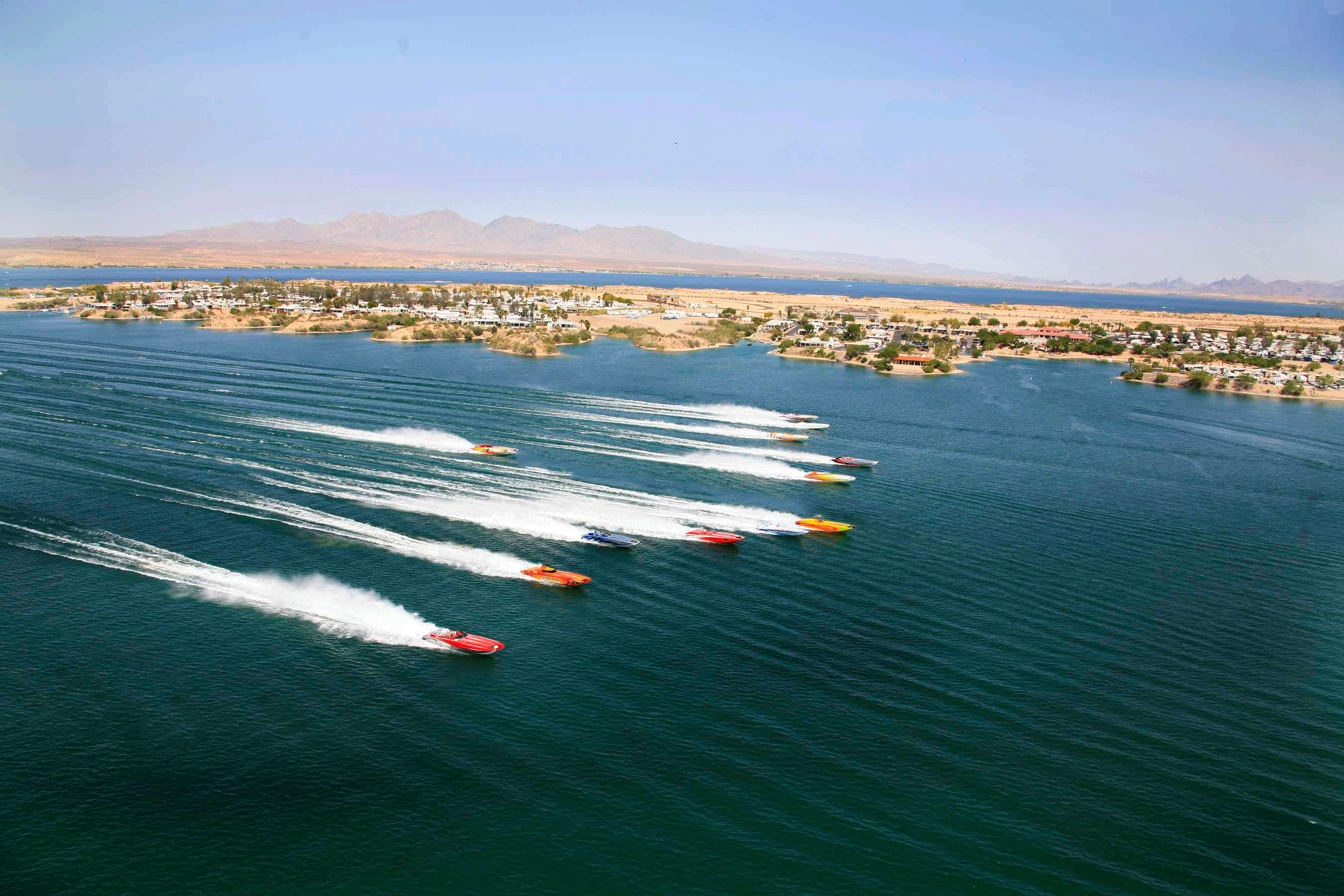 Welcome to Lakeland Marine!
Lakeland Marine is a family owned and operated Marine Service Center and has been in business since 1987 and has remained at the same location in Lake Havasu since 1991. We have never been busier. We must be doing something that you like and we intend to keep it up!
We are a factory authorized Mercury/Mercruiser dealer. Lakeland Marine works on most makes and models and can handle a wide range of mechanical, electrical and aesthetic repairs. The shop utilizes state-of-the-art computerized diagnostic equipment which enables us to offer premium service to our customers.
Lakeland Marine also offers a pick-up and delivery service available for customers that are unable to transport their boats to our facility (10,000 sq. ft. of working space plus a secured lot).
From routine maintenance to warranty work and beyond Lakeland Marine is dedicated to taking care of your every need. Thank you to all of our past, present and future customers, we appreciate your business and look forward to many more years of service.
Hours:

​​Winter Hours:
Monday - Friday 9:00 AM - 4:00 PM
​Summer Hours:
Monday 9 AM - 4 PM
Tuesday-Friday 8 AM- 4 PM
​
​
​928-453-1155
​
1625

Acoma Blvd West
Lake Havasu City, AZ 86403
​
lakelandmarine01@gmail.com
CSI Award
Every year Mercury Marine gives out the coveted Customer Service Index (CSI) award to dealerships that demonstrate a commitment to excellence. This award is based solely off customer satisfaction surveys. We have upheld this ranking of "Mercury Premier" dealer for a number of years and are proud that our customers are completely satisfied with the service that we provide.
The CSI score for each dealer is kept and monitored by Mercury Marine. Tracking Service CSI scores is a way Mercury evaluates the effectiveness of its individual dealers and of its own policies and training programs. Dealerships that score high in Mercury's Service CSI surveys are recognized through the awards program.
We are proud to be the recipient of numerous CSI awards for outstanding service and look forward to completing all of your warranty work.
OptiMax Fuel Rail Repair

​We can offer you options for the repair of your Mercury OptiMax fuel rail. Just need the fuel regulator repaired.. we can do that! Want all rubber parts changed.. we can completely rebuild your fuel rail.
Our Services
​- Inboards
- Outboards
- Sterndrives
- V-drives
- Direct Drives

- Jet Drives
- Fuel Rail Repair

- Electrical Repair

- Trailer Re-bunking

- Trailer Repair

- Gel Coat Repair

- Custom Work

- Boat Detail

- Upholstery
- Engine Sales
From High Performance to Family Boats and Everything In Between...